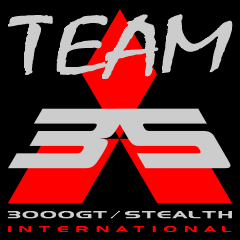 New York - Munich - Portland - San Francisco - Seattle - Stockholm - Vancouver - Zurich
FAQ: Fluids and Capacities

Recommended Brands
( Taken from the Service Manuals )

Recommended Lubricants
Manual Transaxle and Transfer Case:

Hypoid Gear Oil, SAE 75W-90 or 75W-85W conforming to API classification GL-4.





Rear Differential:

Hypoid Gear Oil API classification GL-5 or higher
Above -23ºC (-10ºF) SAE 90, 85W-90, 80W-90
From -34ºC (-30ºF) to -23ºC (-10ºF) SAE 80W, 80W-90
Below -34ºC (-30ºF) SAE 75W.

Lubricant Capacities
Manual Transaxle [to bottom of filler hole]:

FWD: 2.3 L (2.4 qts).
AWD: 2.4 L (2.5 qts).





Transfer Case:

5-speed: 0.27 L (0.29 qts) [1991-1992: 0.43-0.51 inch (11-13 mm)
below the filler hole; 1993+: to bottom of filler hole].
6-speed: 0.30 L (0.32 qts) [to bottom of filler hole].





Rear differential [to bottom of filler hole]:

1.1 L (1.16 qts).

Popular Lubricant Brands
Gear Oils (transaxle and transfer case):

Red Line MT-90/MTL (50/50 or 67/33 mix), BG Synchroshift, Valvoline Synthetic, Mobil-1 Synthetic.





Gear Oils (rear differential):

Red Line 75W90, Valvoline Synthetic, Mobil-1 Synthetic.





Comments & Suggestions
We have provided the above information exactly as it appears in the manuals. The fluids are listed in order as found there. Most owners prefer synthetic oils, especially Mobil-1 in their engine and Redline or BG Synchroshift for the transmission. The average oil change interval among Team3S members is 5,000 miles, with some owners preferring only a 3,000 mile cycle. The stock oil filter is excellent. Some owners change their filter every *other* time, theoretically to trap smaller particles, but such a precedure is unproven, and is probably not a good idea except for very short exchange intervals.

Synthetics exhibit resistance to breaking down in high-stress or high-heat usage, such as in racing; they also appear to be less prone to becoming "gummy" during long periods of vehicle non-usage. Most popular brand-name synthetics will be adequate; we recommend that you avoid bargain synthetics or other products with unproven claims, like Amsoil or similar... Such products may prove to be just as effective as established brands, but until there is more data or proof that does *not* come from the manufacturers themselves (or websites that they put up with lab names to deceive the public), "Caveat Emptor" (Let The Buyer Beware). Whatever the product, "If it sounds too good to be true, it probably is..."

Questions about your car???
Ask the other owners--
On our FREE mailing list!
Click HERE